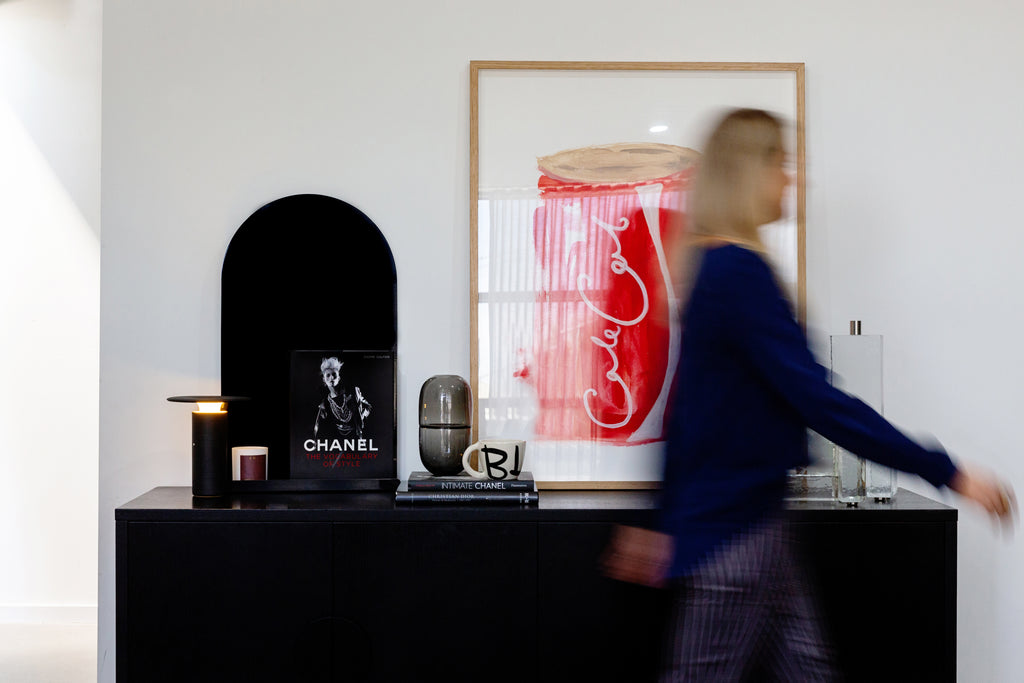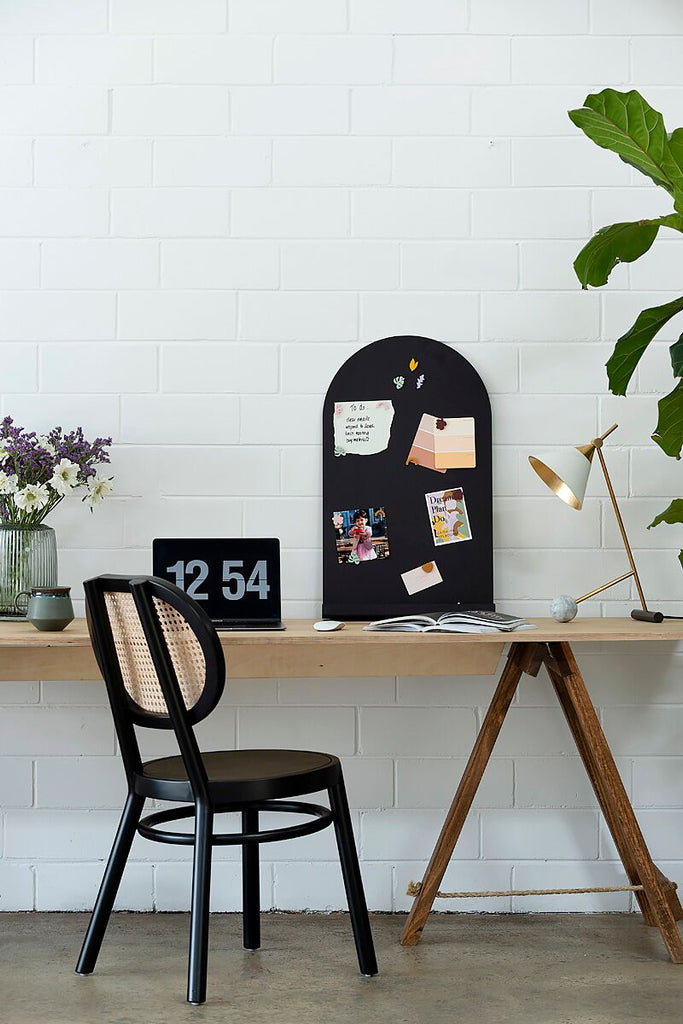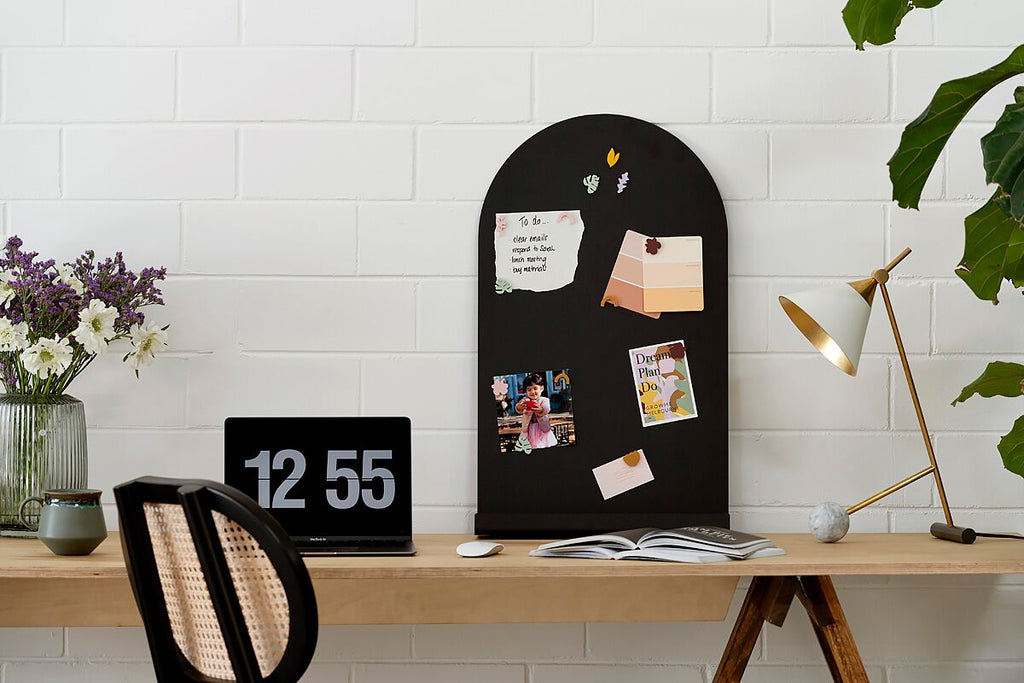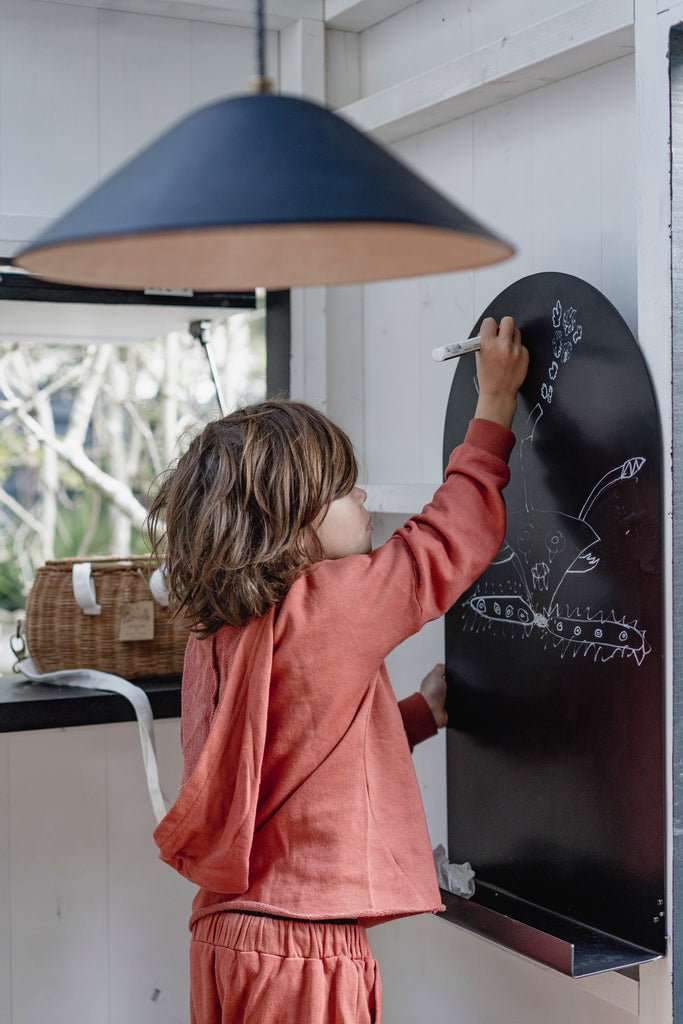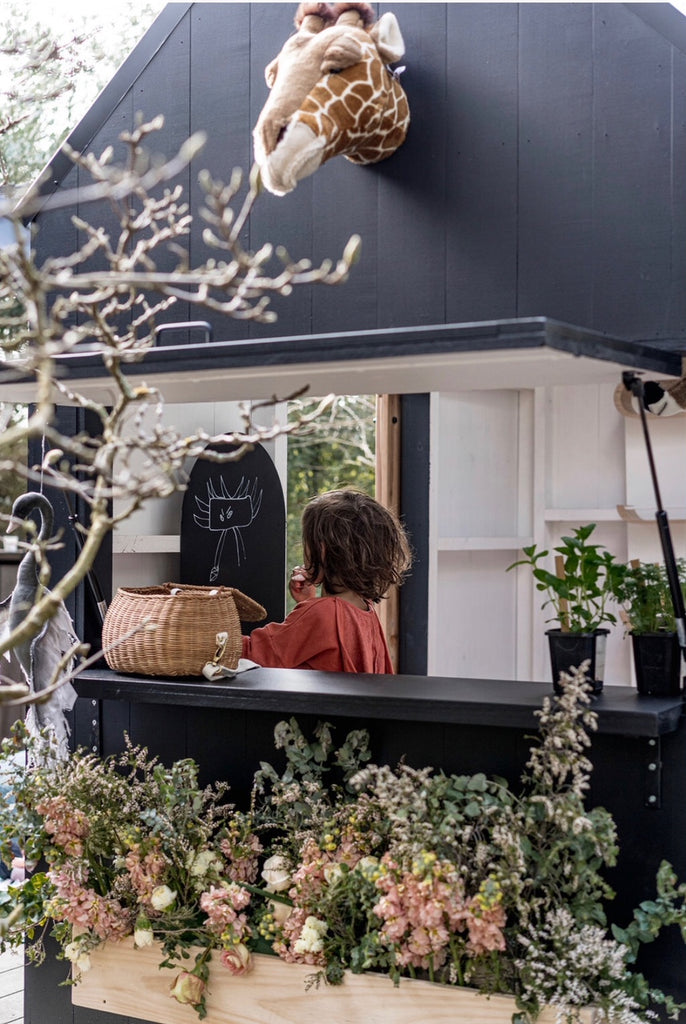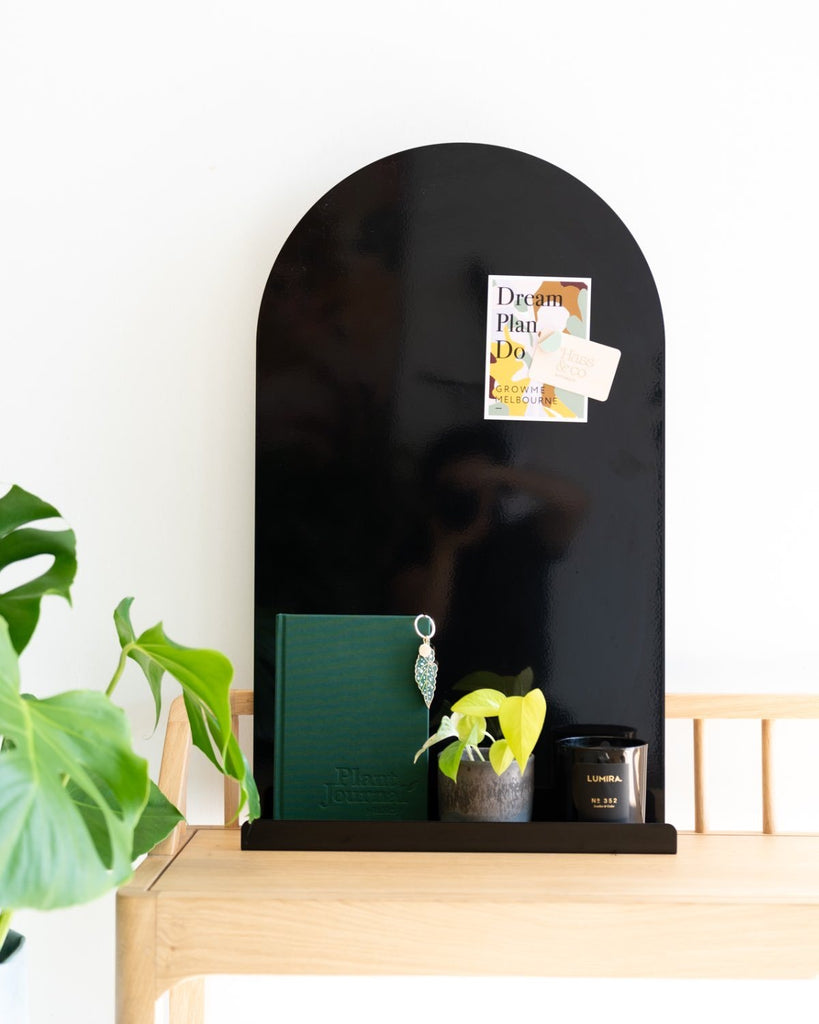 $150.00
$0.00
Moodyboard - Black
The Moodyboard in black is a versatile and stylish addition to any space. Whether in a home office or a kid's cubby house, the Moodyboard adapts seamlessly to different environments throughout your home.
Key Features:
Magnetic and Writable Surface: The Moodyboard offers a versatile surface that is both magnetic and writable. This allows you to easily attach notes, photos, and other essentials, while also providing a space to jot down your goals, tasks, and important reminders.

Built-in Shelf: Declutter your desk and keep your essentials organized with the built-in shelf of the Moodyboard. It provides additional storage space for items like keys, stationery, and other small items, ensuring everything is within reach.

Highly Practical and Versatile: The Moodyboard is designed to be highly practical and adaptable to suit your needs. Whether you use it as a productivity tool to keep your goals and task lists front and center, a daily notice board for notes and inspiration, or a display for cherished pictures, it offers versatility for various purposes.

Vanity Station: Add on our Mirror Attachments to transform the Moodyboard to a mirror

Versatile Functionality: The Moodyboard serves as a productivity tool, keeping your goals and task lists in sight
Transformable: Customize your Moodyboard by adding our arched mirror attachment to turn it into a vanity piece.

Sturdy Construction: Crafted from steel and powdercoated finish

Easy Installation: The Moodyboard can be wall-mounted using the included brackets or casually leaned against a wall, providing flexibility in placement and ensuring it fits seamlessly into your desired space.
Available Colours:
Product Specifications:
Dimensions: 700mm x 400mm x 110mm
Weight: 4kg
Material: Steel
Finish: Powder-coated with a glossy appearance
Shelf: 110mm deep
Please note that the

 

mirror attachment

 

is sold separately and can be added to transform the Moodyboard into a vanity piece.