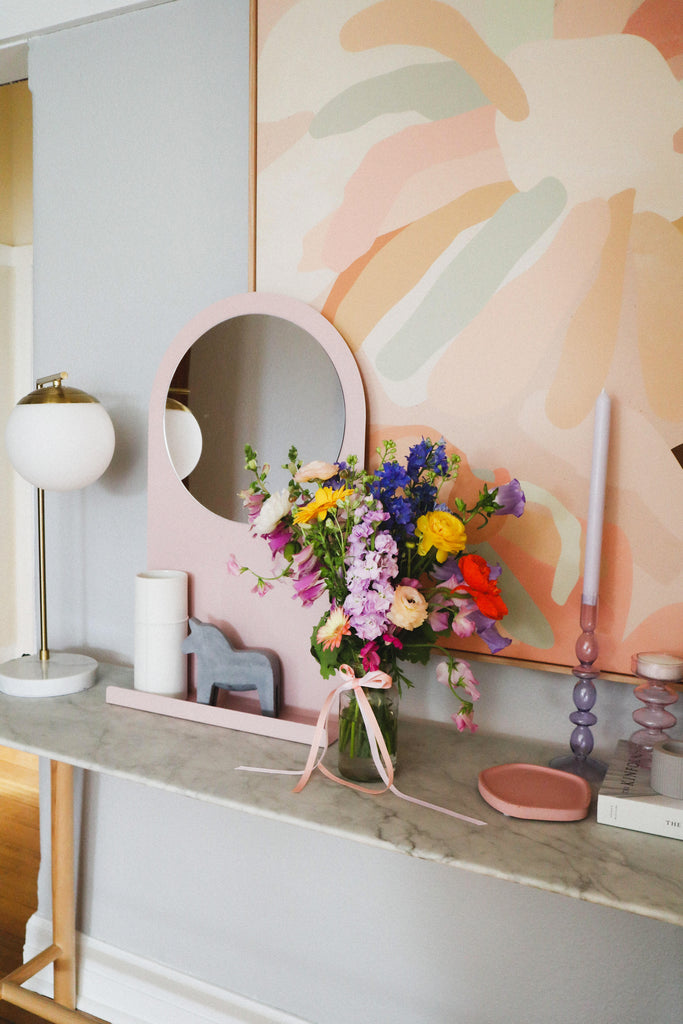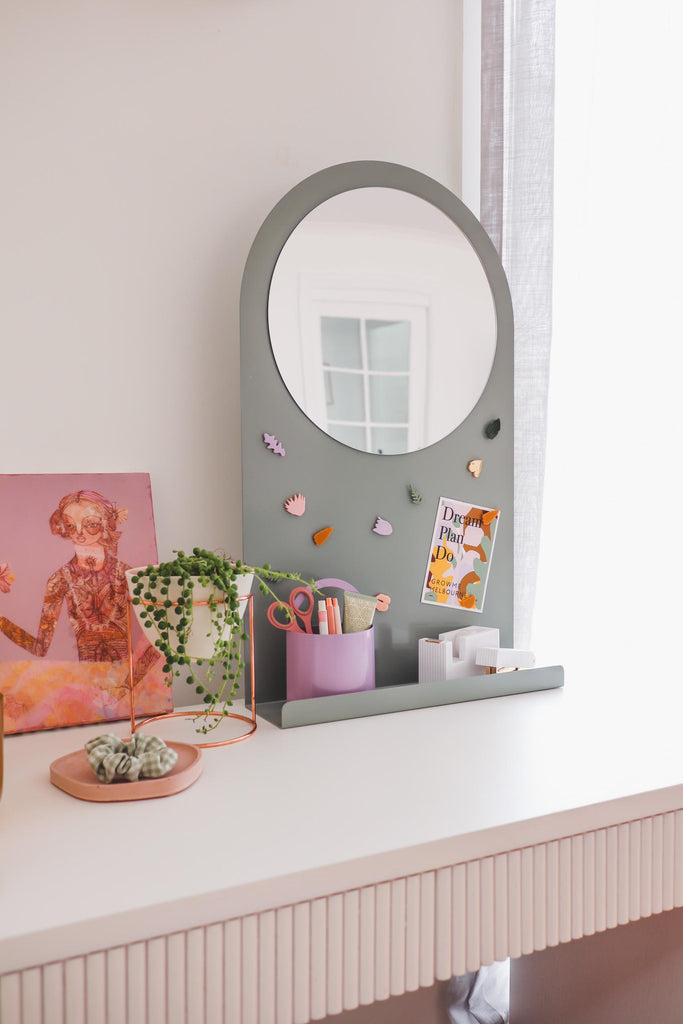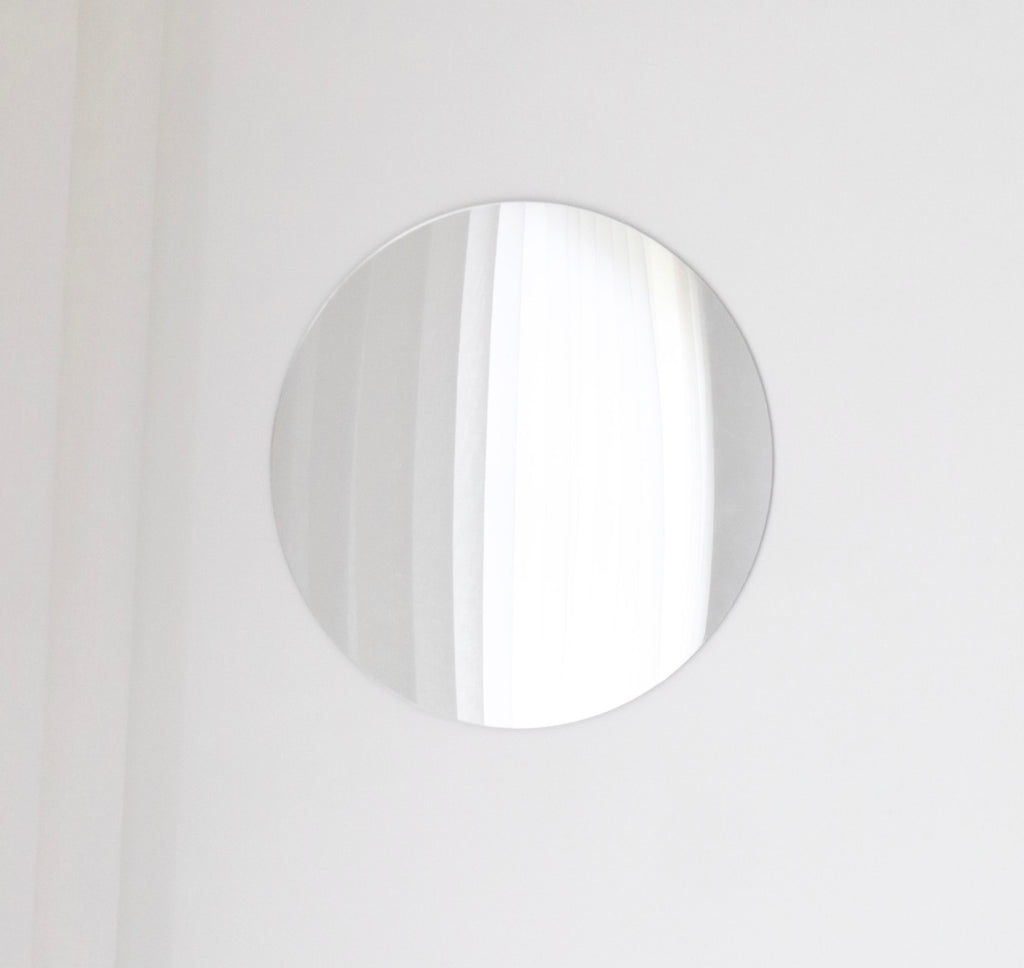 $60.00
$0.00
Disc Mirror Attachment
Introducing the Classic Disc Mirror Attachment for your Moodyboard! This disc-shaped mirror attachment perfectly complements your Moodyboard, providing you with the best of both worlds.
Key Features:
Versatile Design: The disc mirror attachment offers versatility, allowing you to utilize your Moodyboard for both organizing and personal grooming purposes. 

Magnetic Attachment: The mirror attachment is equipped with strong magnets that securely adhere to your Moodyboard. 

Ideal Size: With dimensions of 350mm in diameter allows you to still pin up items and write on the Moodyboard. Best of both worlds!

Premium Material: Crafted from high-quality acrylic mirror, the disc mirror attachment offers a clear and distortion-free reflection.

Convenient Shelf: The attachment features a handy shelf, providing you with additional storage space. Keep your keys, lipstick, mail, perfume, and other essentials neatly organized and easily accessible.
Product Specifications:
Dimensions: 350mm (diameter) x 3mm (thickness)
Material: Acrylic Mirror and Magnets
Weight: 0.1kg
Please note that this disc mirror attachment is sold separately from the Moodyboard.