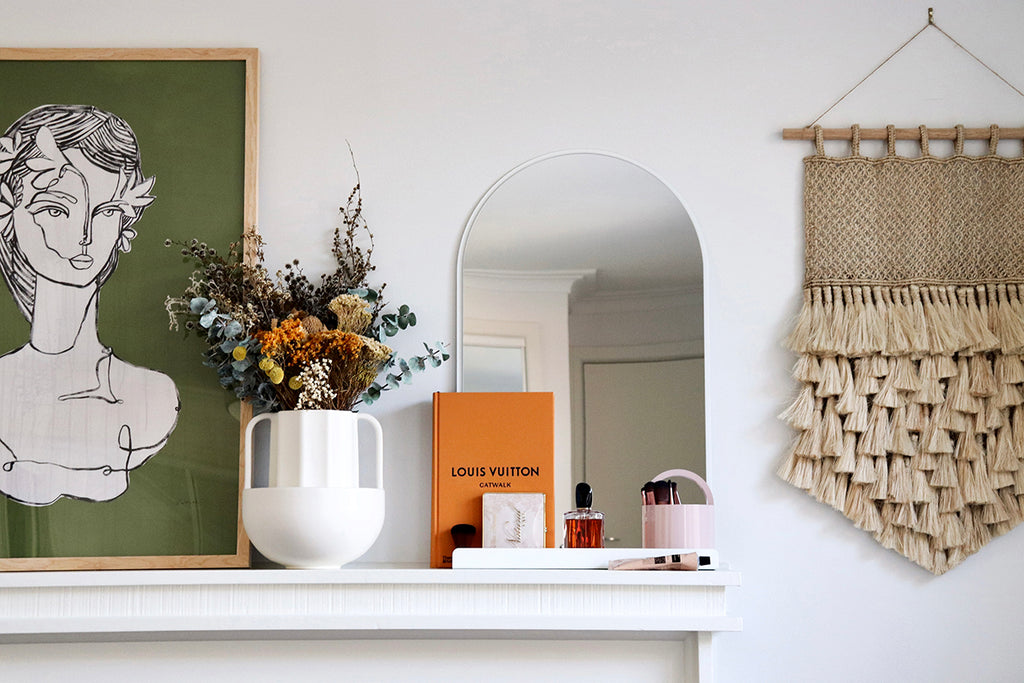 $70.00
$0.00
Arched Mirror Attachment - Moodyboard
Introducing the versatile Arched Mirror attachment, a practical and stylish addition to your Moodyboard! With this magnetic mirror attachment, your Moodyboard transforms into an elegant and functional arched mirror, perfect for various spaces like powder rooms, dressing tables, or console tables.
Key Features:
Arched Mirror Design: The arched mirror attachment adds a touch of sophistication and style to your Moodyboard.

Magnetic Attachment: The mirror easily attaches to your Moodyboard through strong magnets. 

Easy Installation: The mirror attachment can be effortlessly snapped on and off the Moodyboard, allowing you to switch between using it as a pin-up magnetic board and a stylish mirror whenever you desire.
Product Specifications:
Dimensions: 695mm x 400mm x 3mm
Material: Acrylic Mirror and Magnets
Weight: 0.2kg
Cleaning Instructions:
To clean the acrylic mirror, simply use a soapy cotton cloth. This gentle cleaning method ensures that your mirror maintains its clarity and shine.
Please note that this arched mirror with shelf attachment is sold separately from the Moodyboard. 
Elevate your space with the Arched Mirror attachment and make the most of your Moodyboard!